We are the only clinic to offer the Prism Light Pod in Northeast, PA!
As an advanced and non-invasive full-body cold laser pod, the Prism Light Pod interacts with the body's tissues, muscles, and nerves to accelerate the natural healing process. By utilizing low wavelength red light, the Prism Light Pod can help improve your skin's appearance and stimulate cell rejuvenation. 
Make your workouts more efficient!
The Prism Light Pod can help with post-workout recovery and help delay the onset of muscle soreness with infrared technology. The light waves of this device penetrates deep into the tissues – this allows for our cells and bones to recover from fatigue in a timely manner. To learn more, please call us at The light waves of this device penetrates deep into the tissues – this allows for our cells, bones, brain, and blood to heal and function optimally.
The Prism Light Rod can also help manage conditions such as:
Arthritis
Joint Pain
Lyme's Disease
Multiple Sclerosis
Neuropathy
Wound Healing
Weight Loss
RED juvenation is committed to natural beauty, aesthetics and wellness.
Prism Light Pod is the industry's most-advanced & award-winning whole-body red light therapy system. It uses red and near-infrared light waves to speed the body's natural recovery process 4-10 times faster. Red light therapy increases energy and mitochondrial wellness throughout the entire body. It rids the body of free radicals to combat chronic fatigue and enhances overall rejuvenation.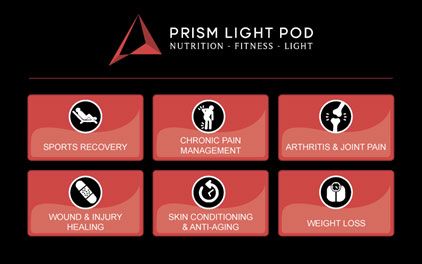 Target each Prism light Pod session to your specific health goals with:
Reducing Chronic Pain & Disorders: from inflammation, nerve damage and auto-immune conditions and other disorders
Soothing Arthritis and Joint Pains: including Rheumatoid & Osteoarthritis, disc-degeneration
Improving Wounds and Injury Healing: from sprains, strains, bone bruises and post-surgical procedures
Promoting Skin Conditioning and Anti-Aging: improves and reduces Psoriasis, Acne, Eczema, Dermatitis, scar tissue and wrinkles by stimulating collagen production
Speeding Weight Loss: lose inches and pounds by shrinking unwanted fat cells throughout your entire body naturally
Accelerating Sports Rehab and Recovery: repairs damaged ligaments, tendons, cartilage, stiffness & soreness from muscle and joint fatigue
Each of the settings will significantly enhance cellular wellness and enhance the body's mitochondrial function. Prism Light Pod is a FDA registered Class II medical device. Light Pod sessions are private, safe, non-invasive and effective.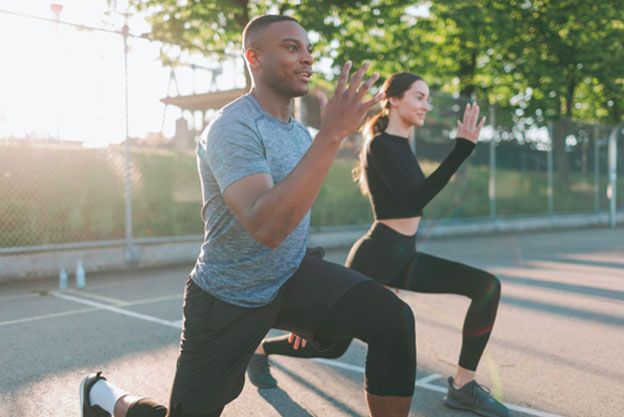 Leading professional, collegiate and amateur athletes use the Prism Light Pod to accelerate sports recovery.  After a 15-minute Light Pod session, notice a decrease in muscle soreness and reduction in aches and pain. Sore muscle tissues, joints and ligaments are repaired up to 10 times faster. Prism Light Pod stimulates the mitochondria of each muscular cell using full-body red light therapy. It will significantly reduce inflammation and get you back on the playing field and performing again.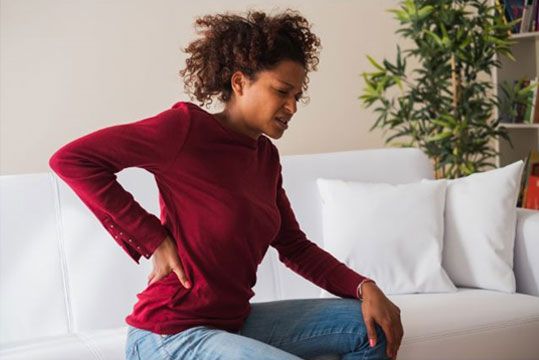 Prism Light Pod's full-body red light therapy helps reduce symptoms of chronic conditions such as multiple sclerosis, fibromyalgia, scleroderma, migraines, PTSD, and other conditions. It activates cellular healing to reduce inflammation and neuropathy throughout the entire body.
Reduce Scarring and Improve Skin Conditions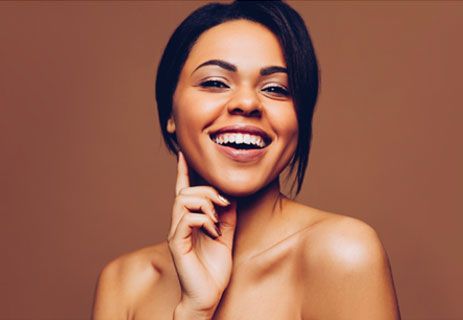 As we mature it is common to develop skin conditions such as eczema, acne, stretch marks, age spots, wrinkles and scar tissue. Whole-body red light therapy may reduce the visibility of scarring and improve skin condition by producing collagen and toning the skin.
Lay in the Prism Light Pod consistently to:
Reduce wrinkles & stretch marks
Increase collagen production
Even skin tone
Relieve psoriasis
Kill acne-causing bacteria
Improve eczema
Improve melasma and sunspots
Reduce knolls on your body
With each Prism Light Pod session, red and near-infrared light waves deeply penetrate skin cells and activate the mitochondria for cellular repair.. Activating the mitochondria powers cells to do what they do best: heal, rejuvenate, and repair damaged epidermis throughout your entire body from head-to-toe .
Relax and rejuvenate your entire body with a red light therapy session. Prism Light Pod sessions contributes to:
Relaxing the mind & body
Reducing oxidative stress & tension
Relieving muscle tension & pain
Stimulating the lymphatic system/boost the immune system
Rejuvenating your body and mind
Shrinking fat cells for enhanced weight loss
Repairing skin condition and disorders
Get off the grid with 15-minute "touchless" prism Light Pod sessions to rejuvenate your body and mind. It delivers wellness from the inside out and delivers calmness, clarity and a sense of peaceful energy throughout your body.