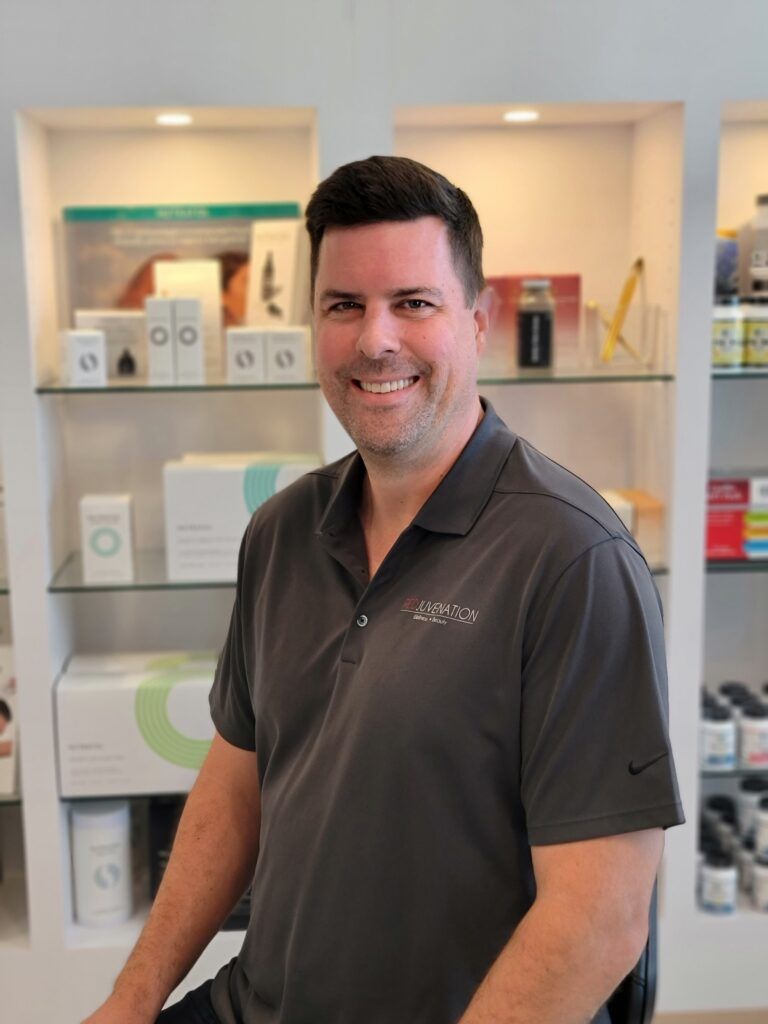 Redjuvenation's medical director, Eric Barrett, M.D. has 20 years of medical experience.  Trained and board certified as an anesthesiologist, Dr. Barrett interests turned to anti-aging and men's health.  Realizing the limits of western medicine in regard to his own health and his family's health, he began to explore the potential healing benefits of supplements and alternative modalities (like red light therapy).  Dr. Barrett is currently completing his fellowship in Anti-Aging, Metabolic and Functional Medicine (FAAMFM).  He is extensively trained in cosmetic injectables including Botox/Dysport and dermal fillers.  This is a large part of his mission to help people look better and more importantly, feel better.
Education:
Dr. Barrett attended college at the University of Oregon and completed medical school at the University of Cincinnati College of Medicine.  He completed his training as an anesthesiologist at the University of Arizona.  Currently he is completing a fellowship in Anti-Aging, Metabolic and Functional Medicine (FAAMFM).
Interests:
In his free time, Dr. Barrett enjoys spending time with his family (he loves family game night), collecting vinyl records, weight training, and working on cars.  He also completed his WSET (Wine and Spirit Education Trust) certification as a sommelier.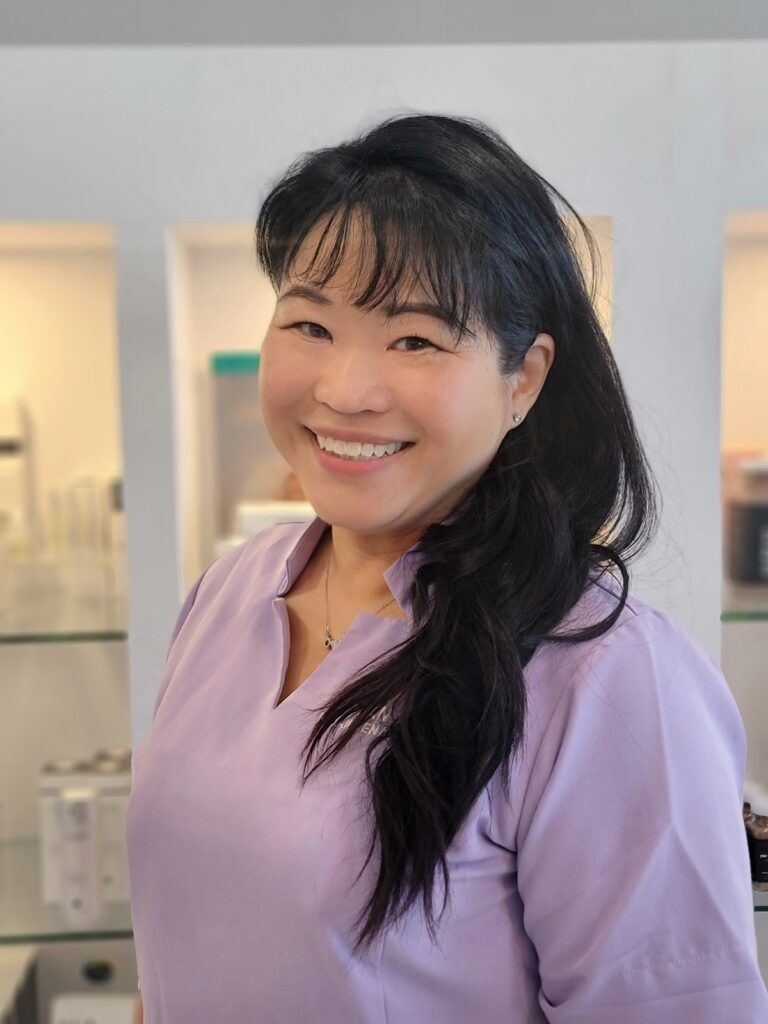 Hatai Jan Sinthusek is one of our co-owners and performs many of our procedures. She has been interested in health and skincare for as long as she can remember. She graduated from Wake Forest University with a bachelor's degree in biology, then continued on to receive her medical degree from there as well. Afterwards, she completed her residency in Internal Medicine in Virginia and Ohio. In addition, Hatai also received her MBA from the University of Tennessee.
Hatai is married to Dr. Eric Barrett and they have a son, James. She was a very proud stay at home mom for James' early life, but once he got to elementary school, Hatai realized that the traditional job of practicing medicine was no longer for her. She wanted to be able to spend time with her patients and work on their health in a more comprehensive way while also being able to spend time with her family. Redjuvenation was created with her husband Eric, and their friend Amanda to be a place where we could help people become healthier and feel good about themselves.